BUSINESS SPACE
Rimini fair
Rimini has always been a transition location, tourists from all over the world have taken away a piece of life from Rimini here. Rimini is a movement and the new Rimini Fair represents the status of this city. This place also becomes the other, which turns into a playground of leisure and work activities that are still trading activities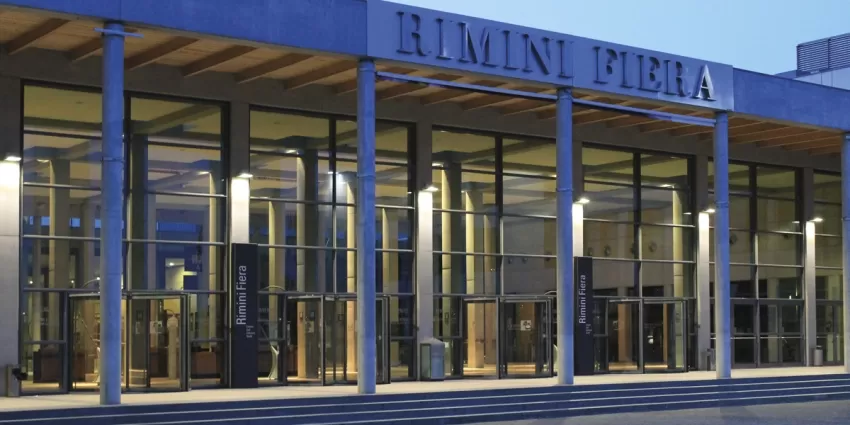 NOT ONLY WORKING
RIMINI FAIR
The fair is both a place of pleasure and a place of work, a duality typical of the Riviera Romagnola, which dates back to Roman times, just think of Via Flaminia, which was and is a road of great commercial and tourist traffic.
Today, the Rimini Fair is an organization that leverages communication and event planning through state-of-the-art strategies, gathering a myriad of events, most of which are recognized internationally.
DON'T MISS THE OPPORTUNITY DISCOVER
THE OFFERS OF THE HOTEL VILLA ROSA RIVIERA
Meetings & EventsRIMINI FAIR
The fair complex is well connected to the city and can be reached by bus number 9, Rimini train station, by taxi, short distance and by train, in fact, a stop at the fair on the regional railway line , Speeds up the movement, avoiding traffic and thus eliminating parking problems, which often cause stress, which at work or pleasure are avoided. At the same time, though, Rimini Fair is not far from the motorway exit of both Rimini North and Rimini South, connected by the state road number 16. Also, during the most famous events you can take advantage of the free shuttle that runs from 'Bologna airport.
The surrounding area is well equipped, in front you can find a bit of rest and relaxation at the shopping center "I Malatesta", which offers dining areas, gym and shops of various categories of goods.
Finally, if you need to stay do not miss all the attractive deals regarding the conventions with the Rimini Fair.
SIGN UP TO OUR MALING LIST

Receive our News and Special Offers!